You know that your job interview prep is critical. Stop thinking like a candidate who wants to be liked. Act like a negotiator closing a win-win deal.
Most people follow the familiar job interview prep tips: bring your resume, dress appropriately, prepare questions about the company and the position, and, of course, be prepared to talk about your strengths and weaknesses.
As an older, more experienced worker, you're in a very different position from your younger, greener colleagues. Thinking like a negotiator can help shift the power dynamic in the interview in your favor. This is true today more than perhaps at any time in recent history.
Advantages of Older Candidates
Obviously, your experience tops the list. You know what you do, and have a good deal of comfort with your skills. You understand your strong suits and where you can best apply them.
Hopefully, you're also wiser and more self-aware, and more comfortable with who you are. This means you'll be able to read the room, adjust to the interviewer's personality, and help them to feel more at ease with you. This builds rapport, which is crucial.
And don't forget your connections. This is another advantage that many older workers forget because it just seems like a natural outgrowth of spending years in the workforce. But it is a decided advantage. You most likely have a Rolodex (sorry, contact file) brimming with people you've done business with over the years. Your ability to put that "book of business" to work for you is something you'll likely want to talk about. I would spend a certain amount of time in your job interview prep going over your relevant professional connections so that, if appropriate, you can bring them up in the interview.
Finally, you have greater insight into your business because you've seen so much go down over the course of the decades you've been at work.
Be Mindful of Age Bias
Ageism is, of course, the number one issue that comes up around hiring older workers over 50.
First, you may appear intimidating to a younger and less-experienced recruiter or hiring manager. Strange as that may seem, you may be a walking Rorshcach blot who triggers a host of unconscious issues about age and aging that have nothing to do with you or your abilities.
Another possible bias is that you might be "overqualified," or that you are using the position as an opportunity to leapfrog to a more senior role.
Other common and unfounded concerns include your productivity level, your tech skills, or your health.
But the Age Question is Shifting
I believe we are actually at a key turning point in the workforce, where the calculus is shifting in favor of older and more experienced talent. It will still take some time but consider some of the external factors that employers are waking up to:
The global workforce is getting older, with workers over 50 growing from 37% of the population in 2020 to 45% in 2050.
Even prior to the pandemic, 54% of employers reported experiencing talent shortages in their companies.
The number of people of traditional working age (20-64) has declined, on average, by about 10% since 2010.
Under these demographic conditions, it is going to become increasingly difficult for employers to marginalize and ignore older workers because of unfounded age bias.
So let's assume that little by little, we'll be seeing more of a trend that blows past these prejudices in favor of welcoming experienced talent back into the workforce. Just as employers have dealt with other diversity-related challenges, so too will they successfully embrace age as another enrichment to the working economy.
The Shifting Workforce Balance of Power
If the scales are tipping even ever so slightly in favor of older workers, you can take advantage of this shift.
Traditionally, job interview prep assumed that you as the candidate were at a disadvantage with respect to the employer. The employer held all the cards. In addition to the demographic shifts noted above, we have also experienced an attitudinal shift on the part of both employers and candidates since the pandemic.
Employees have gained valuable ground over the past few years. The "great resignation" has been a game-changer. Employees now see themselves as empowered in their quest for equitable salaries and working conditions.
With their advantages and shifting demographics, older workers bring even more ammunition to the table. They are in a unique position to leverage these advantages and make a strong case for their job candidacy.
Adopting the Negotiator Mindset
If you're going to be smart about this, you want to adopt a "win-win" negotiation approach in your job interview prep. Your goal is to demonstrate how the open position is an opportunity for both parties to benefit. When both parties benefit, it creates and builds greater trust, shared responsibility, openness, transparency, and innovation.
In your job interview prep, start by identifying the common areas that you share with the specific position, as well as with the department/team and the company overall. The more you align on additional levels that are related to the position the greater the fit you will be.
Seek First to Understand
Empathy is a cornerstone of successful negotiation. Begin your job interview prep by trying to understand the employer's point of view. and their considerations in posting this position. What are they trying to accomplish with this position? How does it relate to their larger mission and strategy? Imagine yourself already in the company and in the job? What questions come up for you?
These are the questions you'll want to bring with you into the interview.
Remember that you are in the interview because you meet at least a number of the criteria that they have set for the position. So one of your questions may be to ask them what led them specifically to invite you in. Why you are under consideration?
Also ask them to identify the areas where you are not immediately perceived as a fit, or where there is some other concern about you, your skills, or your background.
By identifying these points, you now have a chance to discuss them. Ask why all of these considerations (where they think you fit, and where they think you don't) are important to the position, the team you'll be working with, and to the company and its strategy.
Asking these questions in an impersonal and neutral manner helps defuse any personal awkwardness that the interviewer may be concerned about. Taking this approach also demonstrates your own maturity and willingness to be objective about yourself. It shifts the power dynamic into a peer-to-peer conversation where you and the interviewer are on the same level. You are not forced into a situation where you are expected to "prove yourself."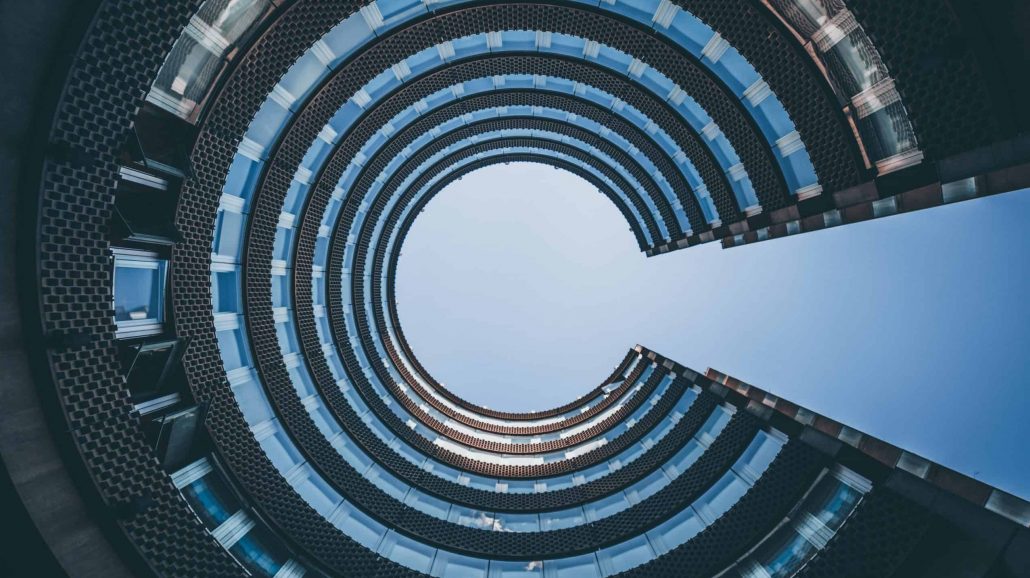 Searching For Areas of Agreement
By getting the interviewer to state their pluses/minuses or positives/negatives about you and the position, you have set the stage for a frank and objective conversation, analysis, and negotiation about what you and the company are both looking for.
Don't assume going in that you want this job. Don't take the position with the interviewer that you are grateful to be in that chair and hope that they will consider you favorably.
Be the negotiator! Now that you have a clearer sense of how they see you in relation to the position, you're able to address their concerns.
You may be able to provide additional information that satisfies their concern about something missing from your experience. You may be able to explain how something you've done, or a particular skill that you have, solves a specific problem or addresses an area of concern that they had not previously understood or appreciated.
Don't be argumentative. On the other hand, don't plead. You are simply stating facts and providing data so that they can make a better and more accurate evaluation.
Make sure that your requirements are also clear. This is a two-way street. Again, remember that you are in the interview because you are a viable candidate. They will want to make sure that you are also happy taking the job if they offer it to you. So ask those potentially difficult questions about the position, including responsibilities, reporting structure, decision-making, and opportunities for growth and advancement.
Pro Tip: Ask if it's Ok to take notes during the interview. This reinforces your identity as a negotiator vs a simple candidate. It puts the interviewer on notice that this is a dialogue, not an interrogation. You are interviewing them just as much as they are interviewing you.
What Compromise Looks Like
When you take a negotiator approach in your job interview, you should be prepared for some give and take.
Not every position or company will present the same opportunities or issues for a given position. But overall, in doing your research, you should be prepared to voice your concerns about aspects of the position that are unclear. Think about what you can suggest or offer to make a given situation acceptable and a win for both parties.
For example, there might be a trial period at the beginning of the job to make sure it is a good fit. In agreeing to the trial period, ask if you can receive a formal performance and salary review at the end of the trial to set goals and some benchmarks for the future. That way, when they do finally welcome you into the position, they are also on the hook to provide you with a success roadmap you'll be able to use to hold them accountable.
DON'T Talk About Money
Strangely, perhaps, the one thing you don't want to talk about in the interview (whether it's your first interview or your fifteenth interview) is money. Leave all money conversations and negotiations for after they've actually made you a written offer (yes, a written offer).
Avoiding the money conversation is actually a negotiation tactic. Do your research in your job interview prep about what the comparable salaries and perks are for the position at that company or for other similar positions in your industry. but keep that information in reserve for when they tender the offer.
They will try to get you to start negotiating your salary before they offer you the position. Their explanation will be that they want to make sure that you're not wasting their time or that they're not wasting yours. This is a bogus argument.
They will have (or should have) researched your work history, and they will know your job titles and the companies you've worked for. They'll be able to get a pretty clear idea if you're in the ballpark. Again, that's why you're in the interview.
From your end, your response should be a casual brush-off. Say you're confident that if both of you agree that this is the right position for you, then there shouldn't be any problem for two reasonable parties to come to an agreement on money.
A Note on Salary History Bans
As of 2022, 21 U.S. states have passed laws prohibiting employers from requesting salary information from job candidates. This legislation is designed to reduce pay discrimination and create a more equal playing field where prior pay or experience levels can't be used to treat applicants unequally. Check with your state to find out more.
Surrender the Outcome
Interviewers can read desperation right away, so any desperation you show will work against you.
Adopting the negotiator's mindset helps you detach from the outcome. Worry about your negotiation points. Don't worry about whether they're going to offer you the job.
Remember that those negotiation points are critical to you having a rewarding, engaging, and fulfilling experience in that position, with that team, and with that company. You're too old to just take the job because you need the job. You know what job conditions are going to be conducive to you doing your best work.
NOTE: If you have to take a job for various reasons, I'm not arguing against that. I'm just saying that if you are in a position to hold out for a more ideal position, don't be seduced by the "bird in the hand philosophy." The negotiator mindset helps you appreciate what you're worth, so don't just throw that away.
Keep Your Eye On the Prize
Remember that you're there to get the offer (or to get to the next interview). Act and ask accordingly.
What are the criteria that they are looking to fulfill for a candidate to advance to the offer or the next interview?
Who are the other decision-makers involved in making these determinations?
Is there any additional information that you could provide to advance your candidacy?
Think about the conversation you've been having in the interview (and refer to your notes). Take a brief moment to collect your thoughts. Then ask any additional question that you may have forgotten to ask, or that comes up for you based on what's been discussed.
This is also an opportunity for the interviewer to consider anything additional that they might want to ask.
Most importantly, inserting this pause into the conversation creates a natural shift in the energy between you, and opens up the opportunity for greater rapport. On the other hand, it can also serve to clarify that in fact there is insufficient connection or agreement and the position is probably not for you.
Either way, you have arrived at an important takeaway.
Next Steps
By focusing on what's really going on in the interview (and the negotiation), you are much more likely to leave the interview in an empowered position.
If it is clear that you are or could be in the running for the position, you know what additional steps are coming up – including any information you need to provide. If you know who is on the decision-making committee, perhaps you have a connection at the company who can advocate on your behalf with one or more members of this committee. If you have the name or names of the people you'll be meeting with next, you'll be able to do some research on them and continue your job interview prep for those meetings.
If it's clear that this is the end of the road, you still have opportunities to explore.
If the position is not a fit for you, perhaps there are other positions at the company that could be coming up where you would be a more appropriate candidate. If your rapport with the interviewer was good, shift your focus from the current position to the future. Enlist the interviewer as an ally. They may be willing to make referrals and introductions.
Related Posts