If you decide to quit your job, the opportunities may not be as rosy as you imagine. Instead of looking for a better job, become a consultant and enjoy greater control over your career.
Transitioning into a consultant role may be an especially smart strategy in today's volatile and increasingly specialized workforce. And as you enter your late-career stage, if you become a consultant – or adopt a consultant-oriented mindset in your current job – you can do more of what you do best. It's also a great way to stand out in your industry and build a compelling professional brand.
Why can't I just keep working as an employee?
According to the Bureau of Labor Statistics, the employment rate for workers aged 65 and over is only 20%.  The numbers show it clear: As you get older and more experienced in your role, it becomes harder and harder to get hired as a conventional W-2 employee.
Ageism, of course, is one of the leading reasons for this unfortunate situation. As this AARP survey reports, 78% of workers between 40 and 65 are experiencing age discrimination in the workplace or when applying for jobs. Half of employers turn down senior candidates based on outdated notions of competency, resistance to learning, and inability to fit into digital work environments or stay up to date with digital skills and workflows.
It Starts Here: Become a Subject Matter Expert or "SME"
To become a consultant, you first want to shift your mindset. One of the first mindset shifts you can do is to double down on your expertise and define yourself as a subject matter expert.
In a nutshell, a Subject Matter Expert, or ''SME", is a professional who possesses advanced expertise in a particular field or area and can provide companies guidance to solve specific problems or challenges and even create new processes. Their most noteworthy traits consist of their considerable knowledge, mentor-like attitude, and the ability to take a complex concept and make it easier to understand. 
Here are some best practices you'll want to adopt as an SME:
Constantly learn new things and develop new skills. You can do that by keeping up on business literature in your field, and obtaining certifications or degrees to validate your knowledge.
Stay current with industry trends. Attending networking events such as conferences, workshops, community discussions, and volunteering projects will expose you to great knowledge sharing with other professionals.
Become an authority and thought leader in your niche. Consider creating an informative blog or even a YouTube Channel to showcase your industry knowledge and share case studies with your potential clients. Additionally, use social media to stay engaged with your audience. You want to be heard and seen for people to reach out to you when in need.
The Benefits of Shifting to a Consultant Mindset
When you decide to quit your job and become a consultant, you accept the uncertainty and the risks that come with the job, but also the rewards of your success. While it may require a greater commitment, know that you are more qualified than ever to understand and execute on what it takes to succeed.
The biggest benefit is that you get to apply your knowledge and experience as you prefer to do it. You get to work on just the kinds of engagements that bring you the most satisfaction, and where you are able to do your best work.
You get to be pro-active vs. reactive. In the consultant mindset, you are applying (and expected to apply) your expertise towards specific solutions and methodologies that you know well. You are no longer tied to a job where you are given a portfolio of tasks, responsibilities, and follow-up that may not be what you want to do – or what you do best.
Over time, and especially as you get more experienced in your work, a real gap begins to emerge between what you want to do (and do best), and what you're assigned to do. When you become a consultant, you take back your authority and consolidate your efforts on what are the stand-out aspects of your career.
So it is essential that you start building a professional brand that stands out. 
Think Like a Consultant
As a consultant, you have to define what you do. You are not trying to fit your skills, experience, or abilities into a job description or jockey for plum assignments on your current team. This requires you to narrow down your focus – which may be uncomfortable. You may be thinking that you can do more than your niche focus. While you may be correct, as a consultant, you'll want to build your reputation for the one or two most leveraged solutions you provide.
Define your highest-impact, most useful solution, skill set, and set of deliverables. This is the "product" that you're selling. Take the time to evaluate this very crucial step. Bounce your ideas off trusted advisors, friends, and colleagues who have your back.
Then research your ideal client. Are you offering something that potential client companies would want? Is their problem something you can fix? What other companies in your industry could be targets? Do you have existing contacts you could talk to? If other companies are already working with consultants in your area, are you providing a better solution?
When you think about making this kind of move, what comes up for you? Do you have a set of skills and solutions that you could package into an ongoing practice? Would you be happy spending all of your time largely focused on this one niche? Are there possibilities or opportunities for further growth and additional variations of your consulting product?
What lifestyle changes would you need to make to succeed? Working on your own as a solopreneur is very different and much more solitary than working in a big office or with a big team. It might also require more travel than you have done in your job, depending on what you do and where your clients are located.
Check out my other article on how to adopt a career growth mindset for some additional thoughts and suggestions on how to embrace this change.
This means, leaving behind limiting beliefs like thinking we are destined to work for somebody else or stay stuck in an unsatisfying job or career. How do you do that?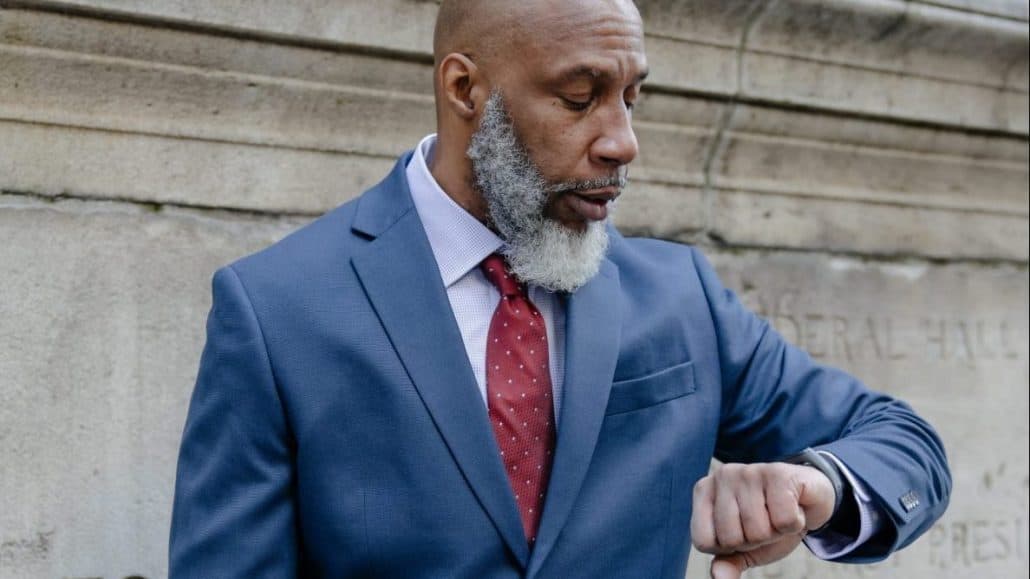 What Companies Look For in Hiring Consultants
At first, it might be unclear why a company would need a consultant when they have plenty of employees that can solve their problems, especially when they already know the company better than someone from the outside.
Most often, companies look for a fresh and objective perspective — a pair of new eyes to assess their processes. As a business consultant, you're not emotionally attached to the company and can identify issues team members are too close to see. Smart leaders understand the value of critical thinking and know that they can prevent serious decision-making mistakes by getting unbiased analysis from an outside consultant.
Additionally, companies may want access to extensive knowledge on a specific topic or a set of specialized skills they don't have in-house. This could be to research a new market opportunity or evaluate a new set of tools or technologies. There may also be one-off projects or seasonal projects that would not require a full-time employee or set of employees.
Can I Consult for My Current Company?
If your manager and/or company are willing, you may be able to remain in your job and upgrade your role to only delivering on your niche solution. Or your employer could agree to become your first formal client. In that scenario, you would indeed quit and embark on a consulting engagement with them. This is a great way that many consultants use to launch their practice.
As you become more senior and headed towards traditional retirement age, Becoming a consultant at your company could be a great way to smoothly segue into what's known as a ''phased retirement." This is an opportunity to work fewer hours for your company as you build your consultancy on the outside. It's a great way to build a bridge to this new career stage.
As you would with a prospective client, work with your manager to see if they're open to this evolution. Explain how this is driven by your desire to provide even greater value for the team or the company. Show how what you're proposing is a natural progression from what you've done, and spell out in detail what your work process and work product will look like.
Your next step will be to reach out to others in the company who could benefit from this transition and work to build broad buy-in for this move.
At some point, you'll want to put everything into a proposal or presentation that includes all of your ideas, as well as the constructive feedback you have received from colleagues about your proposed transition. Address all possible questions, objections, or push-backs so that this move can only be perceived as a win-win.
Finally, be prepared for delays and red tape. This may take some time, and you may have to be more persistent than you had planned. But if you can remain patient and respectful, you could eventually win the day and win them over. So think of your proposal as the beginning of your campaign, not the end. And remember that addressing objections and building buy-in is a great way to make your proposal – and indeed your entire future consulting practice – tested and bulletproof.
Next Steps: Your "Become a Consultant" Checklist
To recap, here are your action items in order to become a consultant and get started on this journey:
Research your niche. To identify your target market and the right clientele, first, you need to be sure that you have the necessary experience and that there is a high demand for your consulting services. In other words, make sure that what you plan to offer is useful and that there is a market for it. 
Research the competition. Competition is not a bad thing — in fact, it's an amazing opportunity to see how others who have become a consultant made their transition and how they're marketing their services. By doing so, you can gain insight into what's working for them and what's not. Perhaps they have a website or a blog to share their POV and build their credibility and authority. See how they address their clients or advertise their unique selling point. Apply what you learn and adapt it to your plan.
Update your LinkedIn profile & resume. This is an ideal opportunity to showcase your expertise and skills. Revise your Headline and About sections to focus more specifically on your niche and the solutions that are the most important to you in your work. This does not have to conflict with your roles and responsibilities of your current position (as outlined in the Experience section). Rather, it's an emphasis on what you do best in your current work.
Identify target companies and clients. Start inside your current company if applicable, and you want to grow your consulting practice by starting in-house. But make sure to also develop a good sense of who else is out there who could be viable customers for your service and solutions. 
Use your network. You've been in your field for many years and likely know many people. Begin reaching out to potential contacts, allies, and referral sources for ideas on potential clients. Take informational interviews to learn more about what people are looking for, and how your offering could fit. 
Stand Tall and Think Big
To become a consultant, you'll need to leave the employee mindset behind. But the more experienced you are, the more you'll be able to deliver quality insights, approaches, methodologies, and successful outcomes.
Don't think "small" about yourself! You've earned the ability, if not the right, to take your value to the next level.
Related Posts